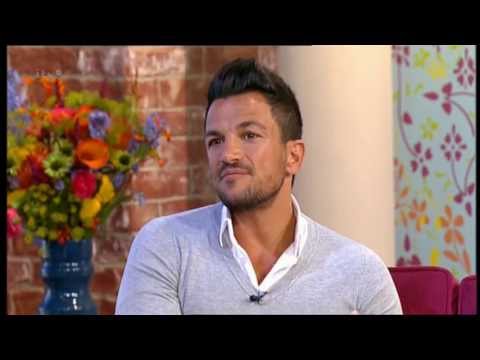 This Morning - 4th September: Peter Andre Interview
Tony Mosley
"Peter Andre, Singer and Reality TV Star"
Peter Andre is famed for his pop music releasing albums over the past 20 years. He is beloved across the pond in the UK as being a family man and takes great pride in trying to be the best father he can be to his children. All his life he has taken pride in his physique and after discovering Ultimate Performance he trains with us as often as he can!
Here's what he had to say:
"Men's Health magazine recommended Nick Mitchell to me. They told me he was the best Personal Trainer in the UK and promised he could get me cover model ready. They weren't wrong! Nick is a fantastic person to help get anyone into the best shape of their lives and his expertise and immense knowledge of the human body blows me away!"
Like It - Share it!
About
Our Results
We show you

the best

, we don't show you the worst.
We show you

people who follow the plans

, not those who are all talk.
We show you

those who inspire even us

with their commitment to their results.
You cannot get results exactly like these.

You are unique

and that means you can only get your own best possible results.
Your

results are a function of time spent

following the plan; your

genetic response

to the right exercise and diet program;

how hard you train;

how

consistently

you come to the gym;

how disciplined you are

with your diet; & your starting point.
Oftentimes the lower your starting point (poor fitness, terrible body composition)

the better your results

.
We cannot do the work for you and the results you see here are a testament to the

work ethic of our clients

.
Our reputation is that we are the best trainers in the world for helping you to unlock your potential, & we can lead you to the door, give you the key, even turn the handle and push the door open, but we cannot walk through it for you.

In the end the result is down to you.
Find out more about our Celebrity Fitness Packages
View our other
In The Spotlight